2019 Game Day Live Stream: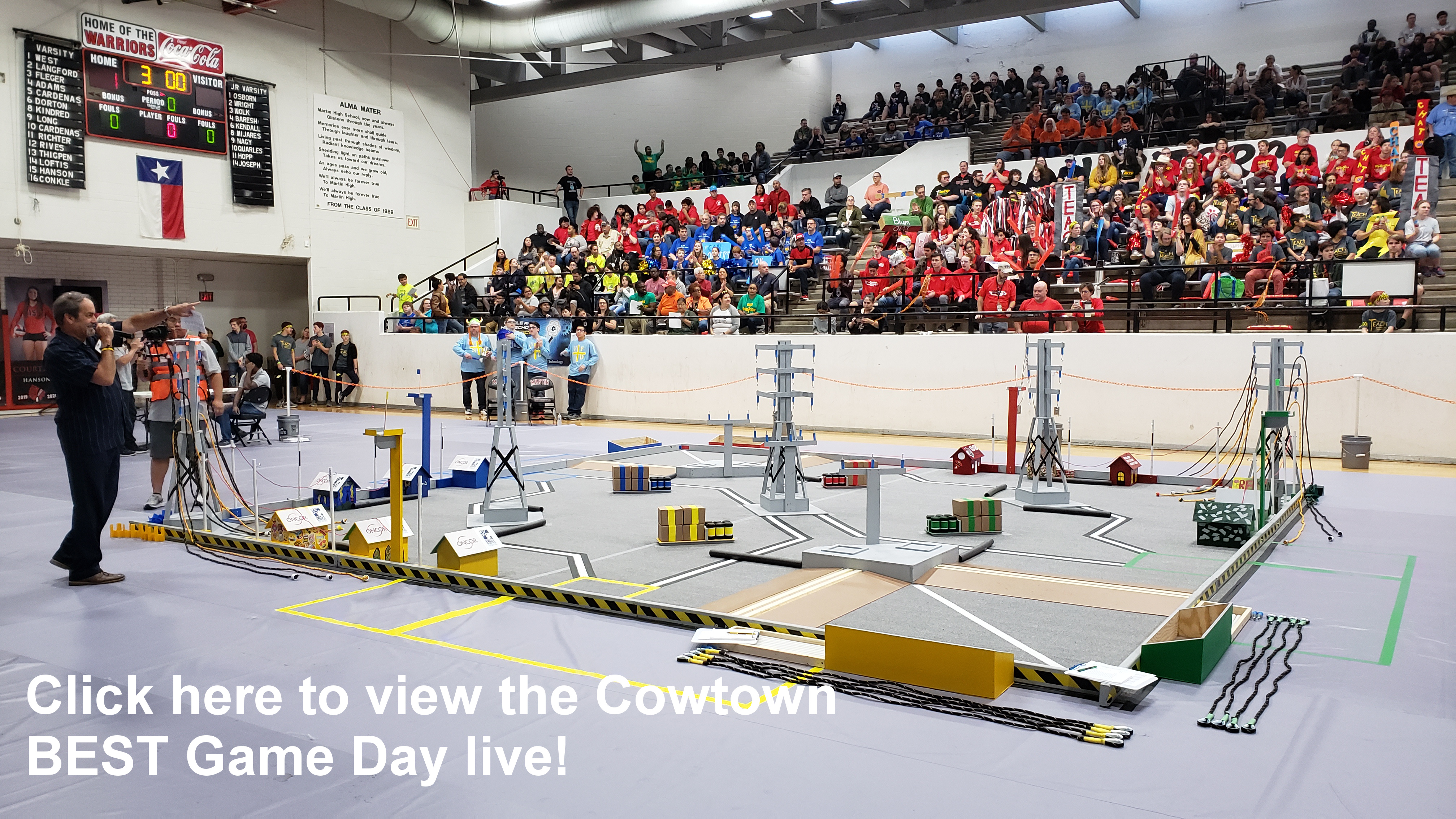 Our Game Day Live Stream is on YouTube at https://youtu.be/gsmHS3TCX40
2019 Mall Day:
Mall Day
The 2019 Mall Day will be on Sat, October 12th.
Cowtown BEST Sponsors:
Oncor Electric Delivery
We would like to welcome our newest Silver Sponsor, Oncor Electric Delivery. Learn more about the sponsors who help make this event possible on the Cowtown BEST Sponsors page
2019 Kickoff:
Kickoff
The 2019 Kickoff will be on Sat, Sept 7th, from 9:00 AM to 2:30 PM at the Keller Center for Advanced Learning
2019 Cowtown BEST Registration:
The registration for 2019 Cowtown BEST is now available on EventBrite!
2019 Cowtown BEST Registration

2019 Calendar of Events:
Kickoff
Sat, Sept 7th, from 9:00 AM to 2:30 PM at the Keller Center for Advanced Learning
Mall Day
Sat, Oct 12th, from 10:00 AM to 2:00 PM at TBD
Machine Check-In and Oral Presentations
Fri, Oct 18th, from 5:00 PM to 8:30 PM at Martin HS in Southwest Arlington
Game Day
Sat, Oct 19th, from 7:30 AM to 4:30 PM at Martin HS in Southwest Arlington
2019 Game Teaser: